Xiaomi Black Shark 4 introduced: here are the features and price
March has been a good month for gaming phones. Asus ROG Phone 5 and Nubia Red Magic 6After the introduction of, Xiaomi Black Shark 4 was launched at a launch in China. Introduced with the high-end Pro model, Black Shark 4 is expressed as one of the most interesting smartphones seen for a while.
New Black Shark features
Home Black Shark 4 home de 4 Pro, FHD + in resolution, 144 Hz refresh rate and 720 Hz It has a 6.67 inch screen that supports touch input speed. Black Shark 4 Pro, entering the high-end processor class Snapdragon 888 While it has the chipset, the non-Pro model Snapdragon 870powered by.
It is stated that one of the best features of both phones is the battery. Accordingly, the new Black Sharks 4.500 mAh battery capacity and 120W It has fast charging support. In this context, Black Shark, the phone From 15 minutes He states that it can be fully charged in a short time.
Both phones have three rear cameras. In the pro model 64 megapixels the main camera with the value is in the standard model 48 megapixels positioned as. In addition to the main cameras on both models 8 and 5 megapixels It is accompanied by two different cameras in resolution. However, nothing is yet known about the technical details of the extra two cameras.
It is suggested that what makes Black Shark 4 great for gaming are physical triggers that sit on the body of the phone, which can be lifted up and pressed when you want to play. It is stated that these triggers can also be used for other tasks. Because during the launch event, personal information (contactless cards and other NFC tools) Showed how they can be used to access them quickly.
Outside the chipset Black Shark 4 and 4 Pro The biggest difference between looks like design. So much so that behind the Pro models large 'X' patterns and LEDWhile there are 's, a flat back cover is seen on non-Pro models.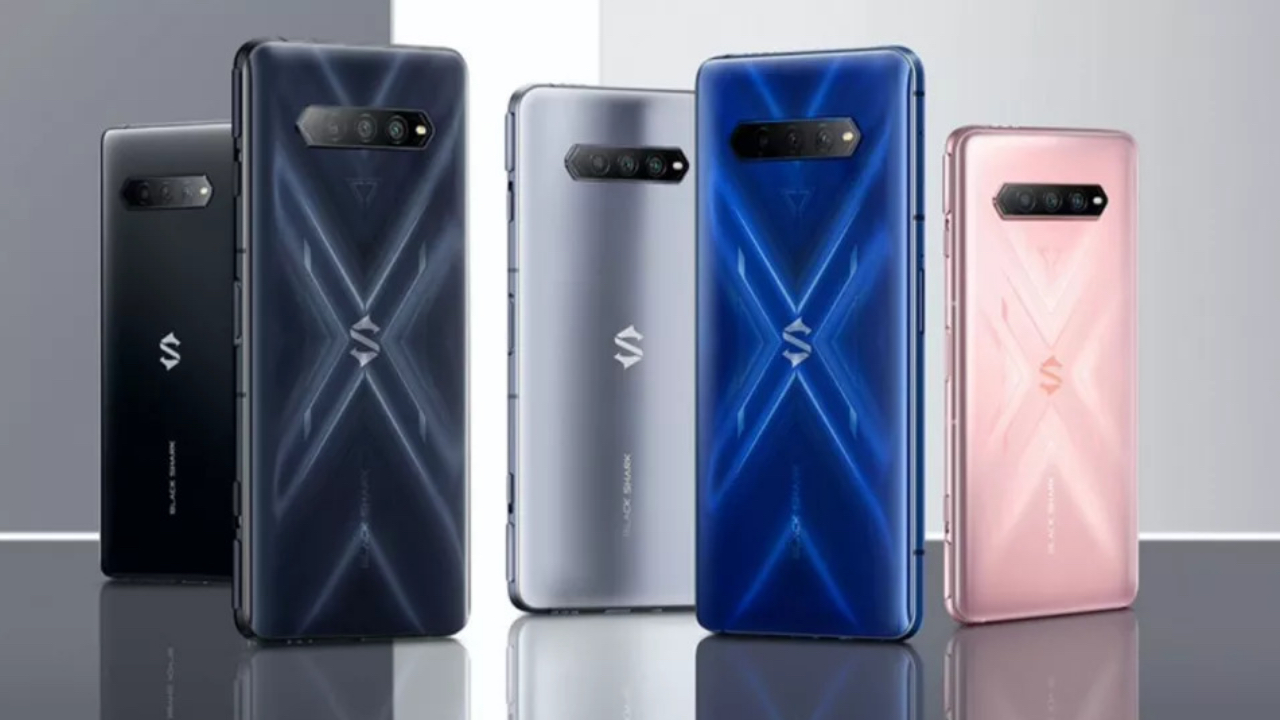 Finally, Shark Space, the game-oriented mode that mutes notifications and devotes all the power of the phone to gaming, seems to have had some improvements for Black Shark 4. In other words, more settings and non-game modes are offered on the new phone as the interface.
Black Shark 4 and 4 Pro price list
Black Shark 4
Model with 6 GB RAM / 128 GB storage – 2,499 CNY ($ 380)
8 GB RAM / 128 GB storage model – 2,699 CNY ($ 410)
Model with 12 GB RAM / 128 GB storage – 2,999 CNY ($ 460)
Mdeol with 12 GB RAM / 256 GB storage space – 3,299 CNY ($ 510)
Black Shark 4 Pro
8 GB RAM / 256 GB storage model – 3,999 CNY ($ 610)
Model with 12 GB RAM / 256 GB storage – 4,499 CNY ($ 690)
Model with 16 GB RAM / 512 GB storage – 5,299 CNY ($ 810)
In addition, it should be noted that these prices may vary for many reasons.