Twitter steps to 4K resolution photos
One of the most used social media platforms Twitter, 4K resolution photo Announced its new feature for sharing. With the innovation in the testing phase, users will be able to share photos with higher values ​​in size and quality. Twitter announced its new feature, stating that 'it is better to tell something with a photo or video'.
A few Tweets have been shared for details of the feature that is still in the testing phase. Posting showed how large photos will take place in the timeline when shared via Tweet. It was announced that Twitter's data settings need to be changed in order to use the feature.
Twitter will allow sharing 4K photos
According to the statement, a photo shared with the newcomer feature will be positioned in the timeline. In this way, it will be possible to scroll the photo and see it in the timeline. There will be no need to make an extra move to examine the photo. The real dimension of the photograph will be visible by positioning it in the timeline.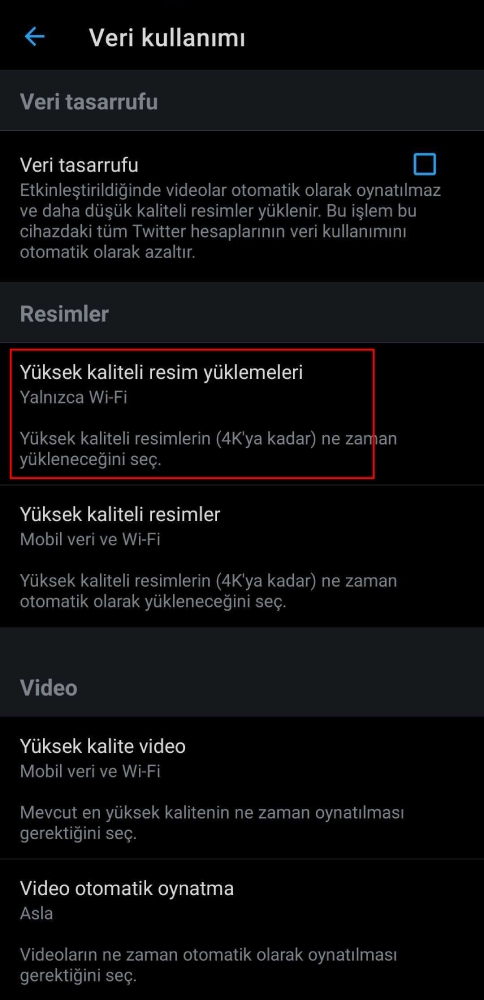 Android and iOS tested on devices Twitter 4K photo feature will allow sharing of high quality images. Thus, sharing of high quality images will be provided. Users involved in the testing process will need to edit the 'High quality image uploads' section in Twitter's 'Data Usage' settings. With the setup here, images will have 'Wi-Fi only,' Mobile Data and Wi-Fi 'and' Never 'options.
Now testing on Android and iOS: when you Tweet a single image, how the image appears in the Tweet composer is how it will look on the timeline –– bigger and better. pic.twitter.com/izI5S9VRdX

— Twitter Support (@TwitterSupport) March 10, 2021
Twitter shared its new feature with the 'flood' above. It is not yet known when the new feature will reach all users.