TikTok goes to update ad policy
Popular social media platform TikTok, It implements a policy that will make personalized advertisements mandatory. So that TikTok whether users want it or not, in the application according to the type of content they are interested in. advertisement will start to receive.
TikTok ad policy will change on April 15
The app already has a setting that allows users to choose whether to serve ads based on their activity within the app. But April 15 as of TikTok, will determine the ads according to the content that users watch. In the message that appears on the landing page of the application, the user says, "Your settings will change and the ads you will see. TikTok'ta It may start to depend on what you do "warning was sent.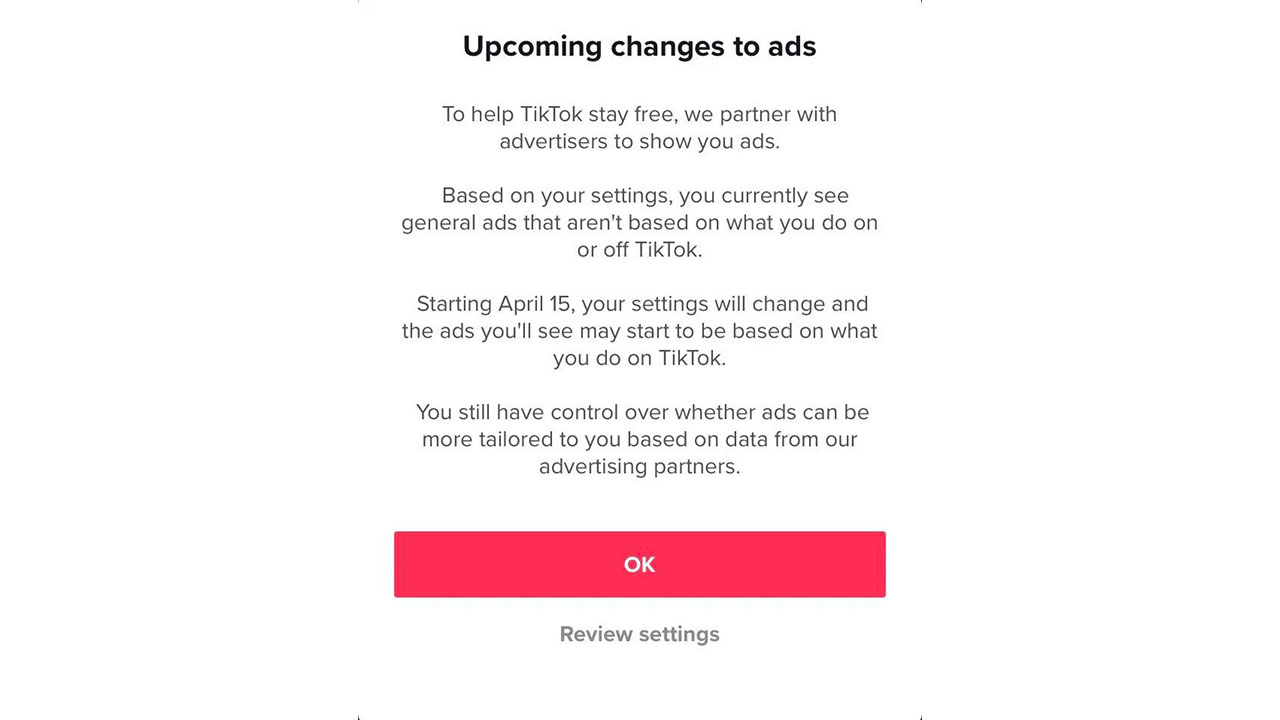 One TikTok spokesperson to your descriptions According to the company, the company will continue to take a determined stance to respect the privacy of its users. The spokesperson also said, "Data privacy about our applications to be transparent and users In our Security Center We will continue to help them understand their preferences ".
Users still TikTok'un It will have the ability to control whether the ads are personalized based on data from other applications or websites. This change in the company's advertising policy and privacy settings, Twitter, Facebook and Instagram It reflects the way ads currently work on many social media sites such as. For users, It can disable personalized ads based on tracking on different sites. However, it cannot cancel the customization based on activities within the sites.
Advertisement change in policy is likely Apple's he will do soon With the launch of iOS is estimated to be relevant. This requires developers to get permission to track their data in apps for targeted advertising. All apps that do not request permission are suspended or App Store 'and carries the risk of removal. TikTok'un Targeting ads to some extent also means that more people will disable tracking between apps.
The application, which increases its popularity with its activities, also comes to the fore with sponsorship developments. For example company, UEFA last year by partnering with coronavirus due to the epidemic this year EURO 2020'nin became its global sponsor. Sponsorship by agreement TikTok will enable fans to follow their favorite football content creators. On the other hand, users will be able to share their special moments and celebrations during the tournament by producing soccer content.