Surprise Xbox move from Tomb Raider Definitive Survivor
Players who haven't experienced the remastered Tomb Raider trilogy yet seem to get a new option very soon. Tomb Raider Definitive Survivor TrilogyIs listed in Microsoft Store. Some information was shared about the game that will bring three games together in a single package, but price information was not included.
The game may be listed in the Microsoft Store by mistake
According to the Microsoft Store listing thought to be posted as a bug, the package 18 Martwill be released in. Tomb Raider Definitive Survivor pack Tomb Raider, Rise of the Tomb Raider and Shadow of the Tomb Raiderwill include.
All three games already PlayStation 4 and PCavailable in, but Rise of the Tomb Raider It was not originally released on PlayStation, Microsoft released the game and held console exclusivity for nearly a year.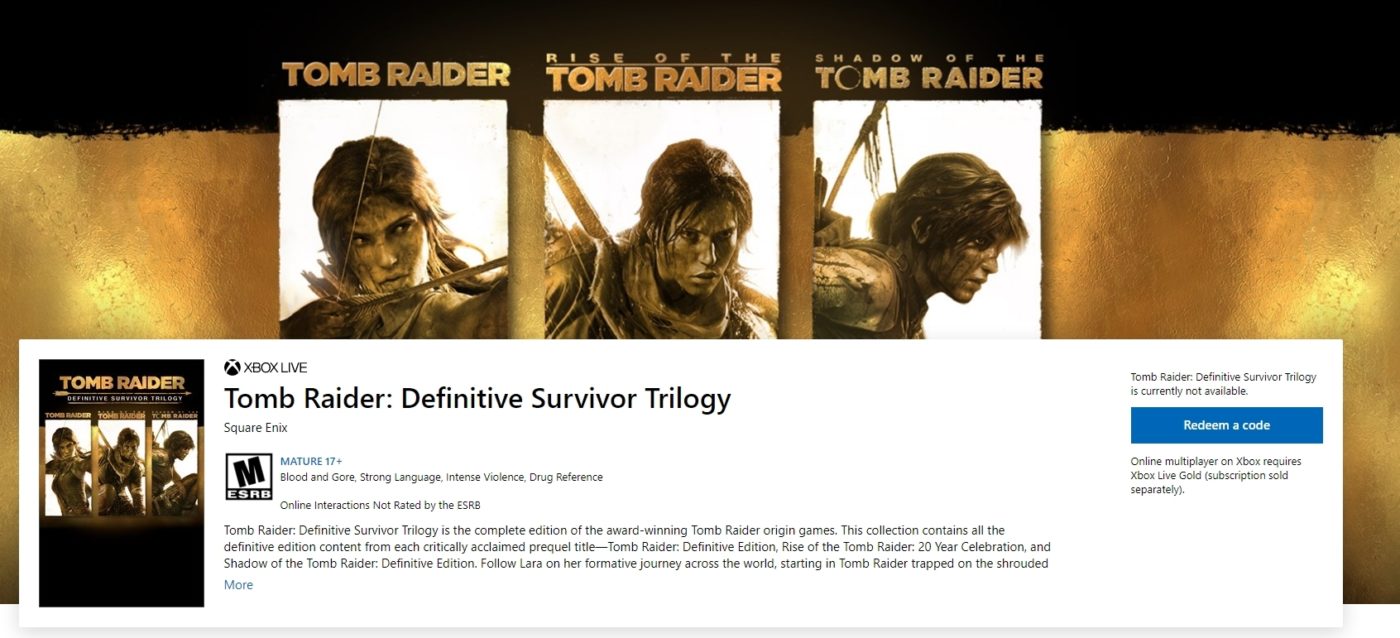 The new Tomb Raider games opened a clean slate to the series. Lara CroftHe reimagined him as a young archaeologist who gradually turned into a tough survivalist and killer after an accident and stranding his crew on a remote island.
These themes continue in the next two games and it is unclear whether this continuity will lead to a fourth game, but an anime-style series continues in the works.