PS4 Communities feature to be removed in April
Sony, Playstation 4 Communities feature Engagement Confirmed that it will close in month. The company made a statement in the past months, "Communities feature will be disabled, but you will still be able to use the included messaging feature."He gave place to expressions. 8.50 update It was pointed out that the communities feature will be removed with. According to the latest announcement, the community feature will be history in the comprehensive update to be released in April.
What is the PS4 Communities feature?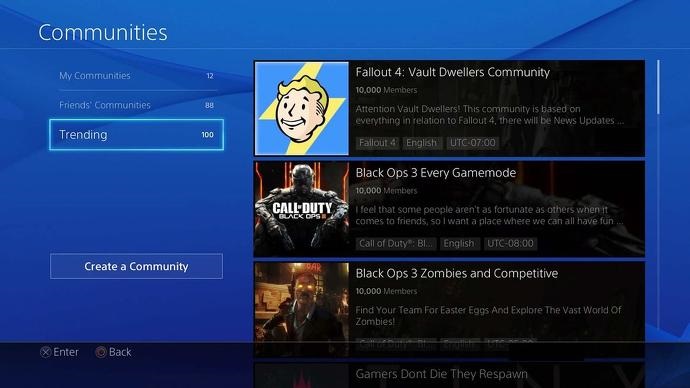 Community feature first on PS4 3.00 update and had delighted the players. Because it had the feature to find friends based on your interests and preferences. With this feature, you could join and make friends with various communities of your own interest. You could also be invited with members of your community and play the games together. In addition, you had the opportunity to share your screenshots and personal messages for the game.
Sony, Communities Mobile The application had pulled an update last year. Mart After the dismissed Communities Mobile in 2012, the PS4 application came next. For PS4 8.5 update notes that the Communities feature will be removed. Therefore, with the previously announced change, the feature is Playstation 4 will also be removed from the console.
The reason why this feature was removed on the Sony wing is not fully specified. Therefore, we cannot comment on why this feature has been removed, which we do not officially hear. Was the community feature less popular than it should be, it is a bit difficult to determine this at this stage. We will see this together in the coming days.
What does the Communities feature do?
Communities, an application that can be used on PS4, includes many features. You can join the communities section on your current console and meet many people here. In this section, players can make friends according to their interests and game types, and can be found in a community with players with the same interests.