MacBook Pro will break new ground with new cooling system
Apple company MacBook Pro He is designing a cooling system that will revolutionize computer models. Thanks to the installable legs, your computer will never get hot anymore.
Apple's M1 The introduction of its chips brought a huge performance and battery boost to the series. Even if there was little or no heating problem in the devices, it was not clear whether this problem would continue in the next process. The company says for the MacBook Pro, an advanced cooling system, to solve this problem radically.Installable Legs' explores. The research phase tells us about a patent filed by Apple detailing how the company will do this.
Apple to patent advanced cooling for Macbook Pro
Patent application "Deployable Feet for Screen Articulation and Thermal Performance"Bears the title. The Apple patent highlights the moving parts that will lift the back of the device for a better cooling system. Drawing, moving under the laptop and to increase the air flow 3.8 millimeters showing feet raising.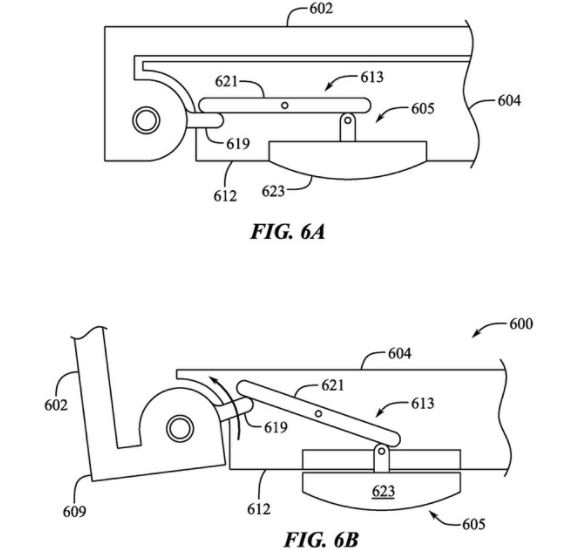 Another study is MacBook Proof the screen frame attached to the pop-up legs. AppleThe patent states that these feet will take up less space than fans and other cooling devices. This will keep the device thin and light with better heat management. Thus, the cooling method will also contribute to the performance of the laptop as less load is placed on the processor. Also these feet With Mac software It is stated that it will be integrated.
Cooling legs will also be used for other purposes
Apple's patent application also sheds light on the empty space caused by the deployment of the feet. The company suggests it could potentially be used for other purposes such as antennas or speakers. Apart from that, the design also contributes to better hinge placement. Thus allowing more space to rotate.
Large number of company patent application It is worth adding that there are also. Each of these references points to a different feature. However, it is also unclear whether these patents will apply to future devices. The cooling stands they have been working on are just a project for now. There is no official statement from Apple yet.