Fiat Egea Cross price list – February 2021
Confronted with the domestic production label Fiat Egea family this time Cross We are here with the version. The model, which has an average label, has a simple appearance. If the basis Egea HB housing version stands out with its height. It rises 4 cm with both the suspension system and its tires. With the addition of roof rails, it reaches a height of 7 cm.
A class C model Fiat Egea Cross, Unlike its competitors, it makes a significant difference in sales. well loved model in Turkey confronts us with a wider range version. So how much is the Fiat Egea Cross price? How is the Cross February price list? We have compiled all the details.
New Fiat Egea Cross price and features
Model It draws attention with its new headlights. The Egea family, which has finally got LED headlights, will show LED headlights with vehicles at the Urban equipment level and above. Refreshing the exterior design is a bit weak, but it resorts to minor but noticeable changes with bumpers, headlights and rims.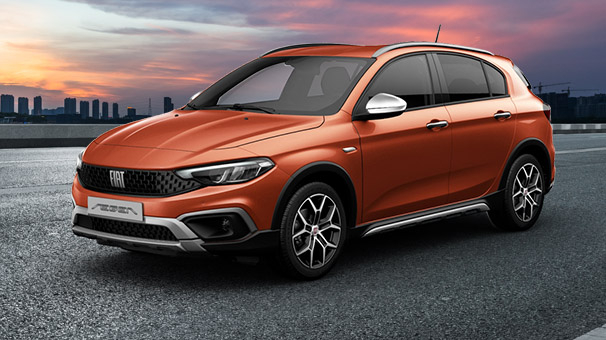 Fiat, which applies radical changes in interior design, appears with fine detail arrangements and technological developments. Using chrome slats and a little more metal in decoration, the brand improves its quality perception. There is no innovation in material quality that changes the brand perception.
In technological developments, it has a 10-inch multimedia screen and a 7-inch dashboard (standard in Lounge equipment level, optional in Plus Package at Urban equipment level) Based on Android operating system U-Connect 5 With its interface, it is possible to divide the screen into two and follow two jobs at the same time. Mdeol In this sense, it is well equipped for a middle class vehicle.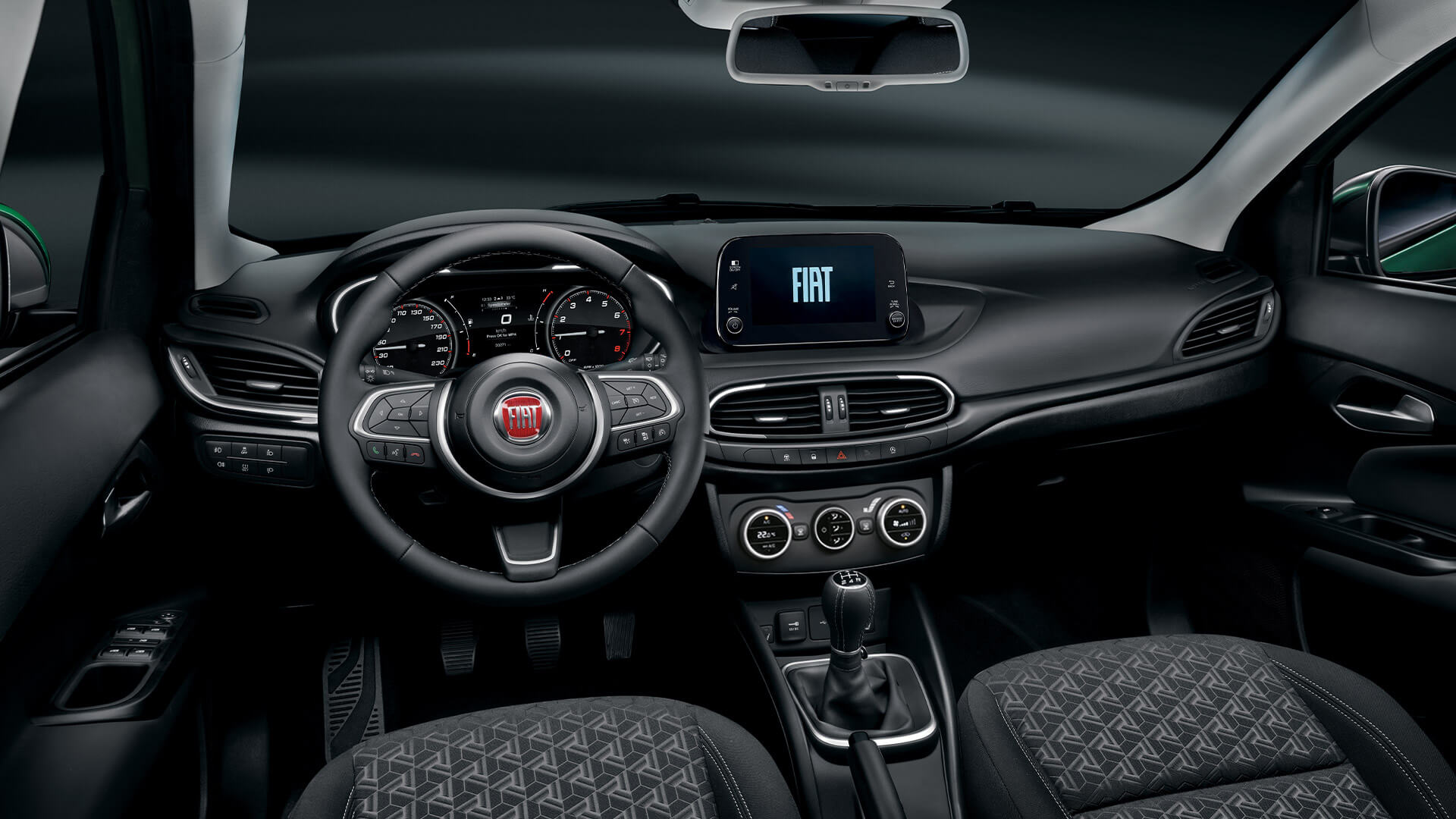 Being modest about their prices Fiat Egea Cross It starts from 161 thousand 900 TL and goes up to 278 thousand 900 TL depending on the level of equipment. However, in line with the current campaigns, it varies between 156 thousand TL and 232 thousand TL. Detailed equipment, campaigns and prices of the vehicle from here you can reach.
Egea Cross February 2021 price list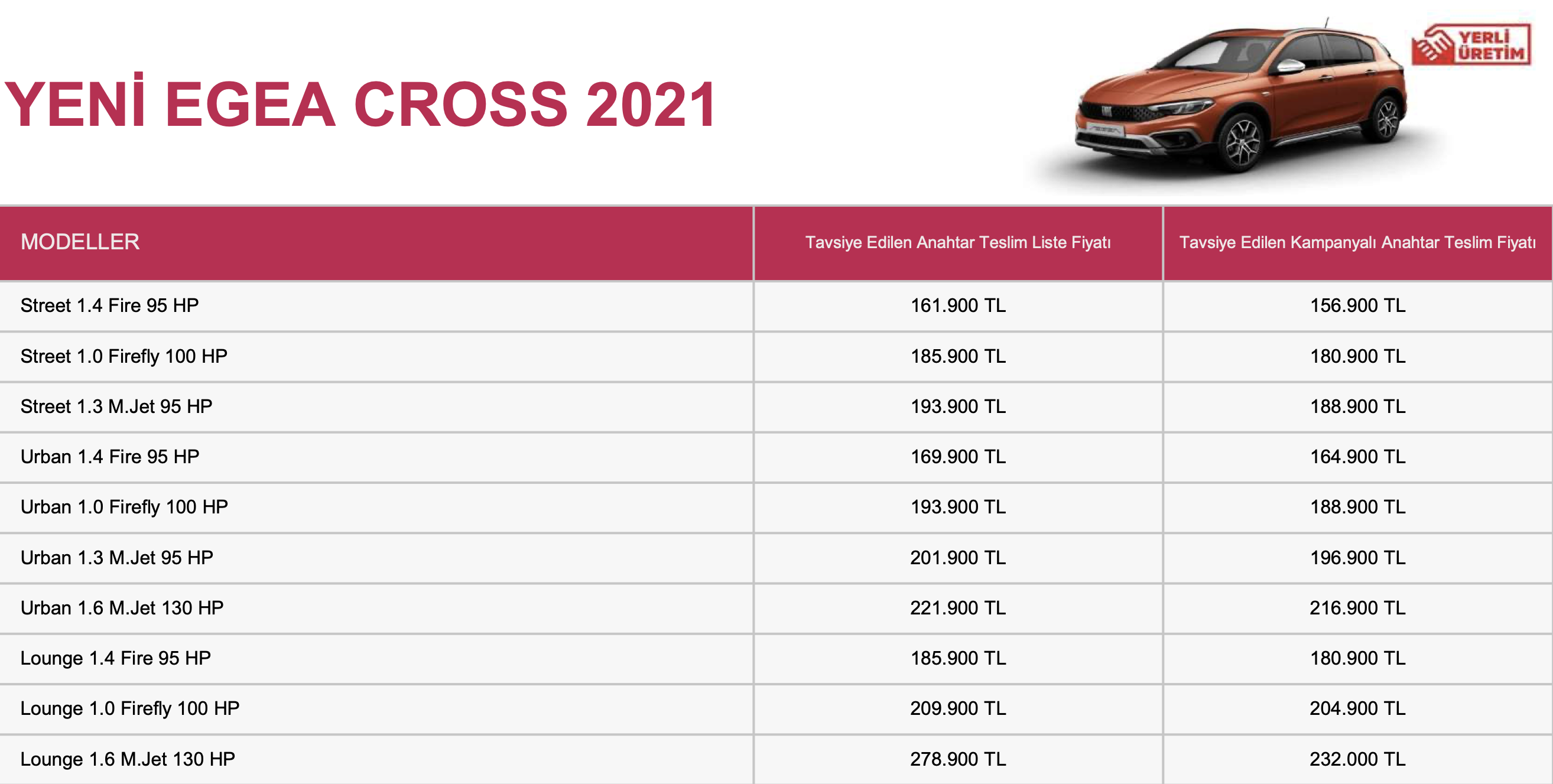 Fiat Egea Cross prices start from 156 thousand TL. The fully equipped model is sold for 232 thousand TL.