Cryptocurrency statement from the Ministry of Treasury and Finance
The mobility in some crypto currencies, especially Bitcoin, Ethereum and Dogecoin, has recently increased the interest in crypto currencies. While the value of Bitcoin is again above 300 thousand TL, people turn to cryptocurrencies for investment purposes, especially due to the coronavirus epidemic.
Those who make direct purchases without any research can be seriously affected by instant declines and lose their savings. A cryptocurrency statement came from the Ministry of Treasury and Finance on this issue.
Ministry: We share concerns about cryptocurrencies
In the statement that started with the words "We also share the concerns about cryptocurrencies around the world", it was stated that the developments on the subject and the situation in our country were closely followed by the Ministry.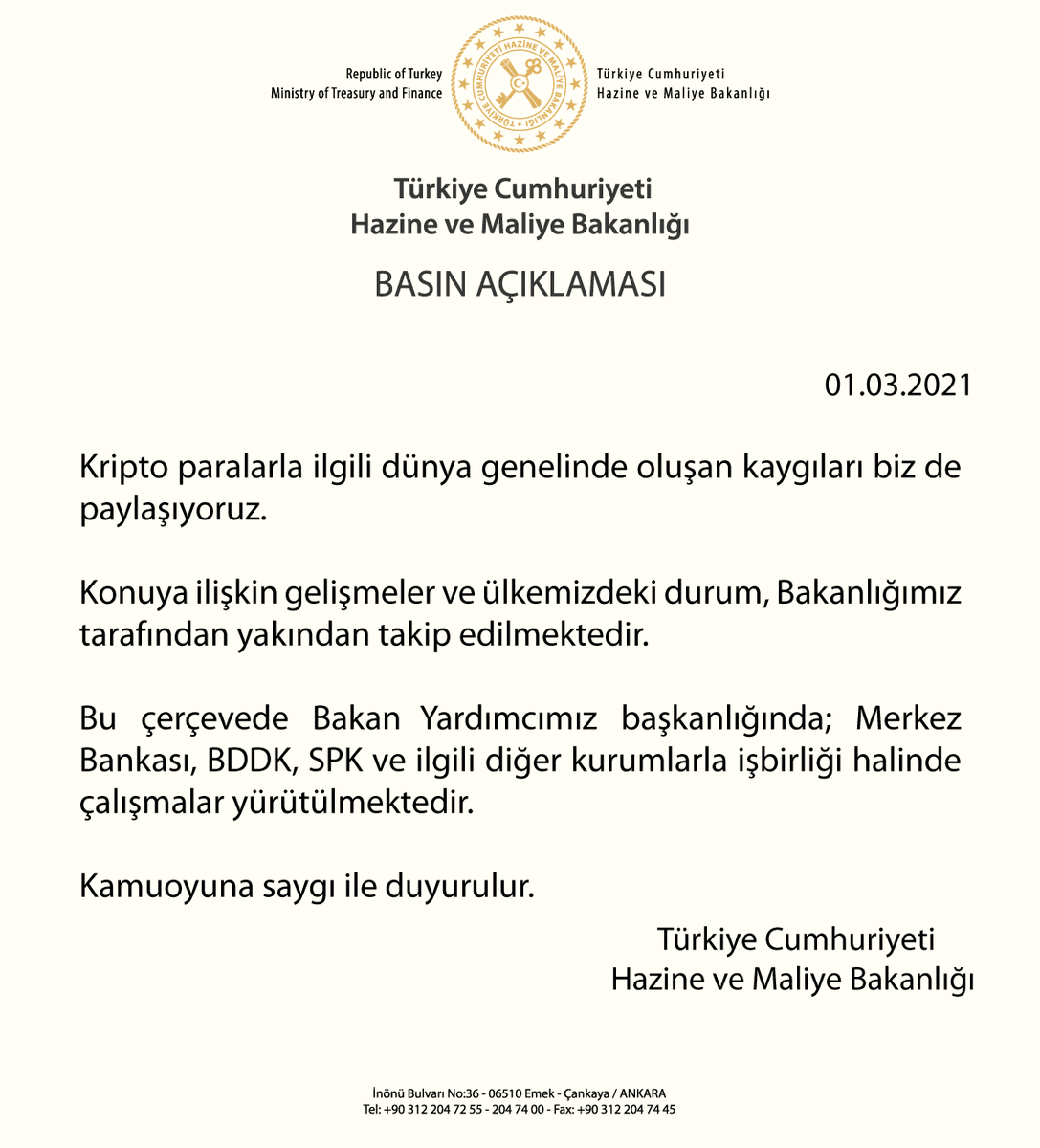 In the continuation of the statement, "In this framework, under the presidency of our Deputy Minister; Studies are carried out in cooperation with the Central Bank, BRSA, CMB and other relevant institutions. " statements were included.
After this statement, the intriguing detail was the "concern" part.