Crusader Kings 3 mods: Here are the best mods
Crusader Kings 3 modesmakes the game even more fun and playable. For this game only Steam WorkshopThere are more than 2,000 mods in it. For the players we also "How to install Crusader Kings 3 mods? What are the best Crusader Kings 3 mods? " We have compiled the answers to your questions.
Mods continue to be made for the CK3 game day by day. These modes add a different atmosphere to the games. Best mod The list is as follows:
Best Crusader Kings 3 mods list
We have selected 3 modes for you. We have detailed their descriptions and setups:
Lord of the Rings: Realms in Exile
Community Flavor Pack
Daddy Pika's Cheat Menu
How to install Crusader Kings 3 mod?
The mod setup of the game is quite simple. Firstly Steam Log in to the platform. Click on your library and open your game page. Then from the tabs here 'Workshop'Click on the text. You can search for the mode you want in the workshop. After the mode you are looking for appears'SubscribeClick on the 'button. The mod will then be downloaded automatically.
Lord of the Rings: Realms in Exile modu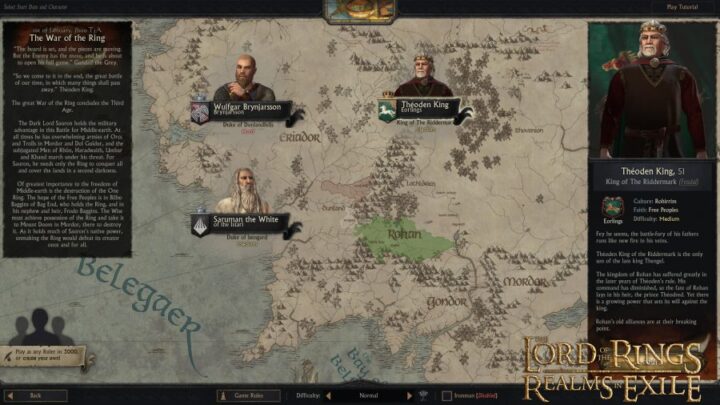 Lord of the Rings: Realms in Exile was released in mid-November. However, despite its new release, it has become one of the most popular mods in CK3's Steam Workshop. As you can imagine, this mod JRR Tolkien'in Lord of the Rings aims to bring the atmosphere of his movie to Crusader Kings 3. Indeed, he managed to reflect the environment very well.
This mod focuses on the Rohan Kingdom's fight against Saruman and bandits. You can also play as King Théoden, White Saruman or Dunland's Wulfgar Brynjarsson. These picks are actually popular RTS oyunu The Lord of the Rings: Battle for Middle-Earthinspired by. The mod team aimed to expand the rest of the Medieval World as much as they could.
Community Flavor Pack modu
With this mod, visual enhancements have been made to the culture and lifestyle of the characters. Numerous portrait accessories have been added for the characters to wear in all major cultural groups in the game. Because there are many accessories from hoops, crowns, shields and helmets.
Daddy Pika's Cheat Menu mI go
The great thing about games like Crusader Kings, which are highly modelable, is that they allow you to customize a lot with cheat commands. On the other hand, through Daddy Pika's Cheat Menu, you can increase all of your character's stats to 100. You can do a lot of things thanks to this mod, which functions like a cheat. For example, you can strengthen your genes and add money to the character. Or you can adjust your perk points for different lifestyles.
In this article for you the best Crusader Kings 3 We have provided 3 modes for the game. You can share your views in the comments.