12th generation Intel Alder Lake series detailing: DDR5
Will introduce in September Alder Lake serisi prepared for Notl wants to rise again. As it is known, Intel has the majority of share in the desktop processor market. AMD. With Alder Lake processors to hybrid design the last American manufacturer, finally To 14 nm production also ends. In addition to all these, 12th generation processors many new features promises. Let's look at these features that leaked together.
12th generation Intel processors, unlike the 10th and 11th generation to socket change will stop by.
12th generation Intel Alder Lake series comes with DDR5 RAM and PCIe 5 support
Of videocardz According to the leaked information, the Alder Lake series comes with many new features. According to Intel's claim, 12th generation processors, 20 percent more performance in a single core. Of course, there is no clear information about which processor family this comparison was made with. Your hybrid design performance on desktop platform is a matter of curiosity.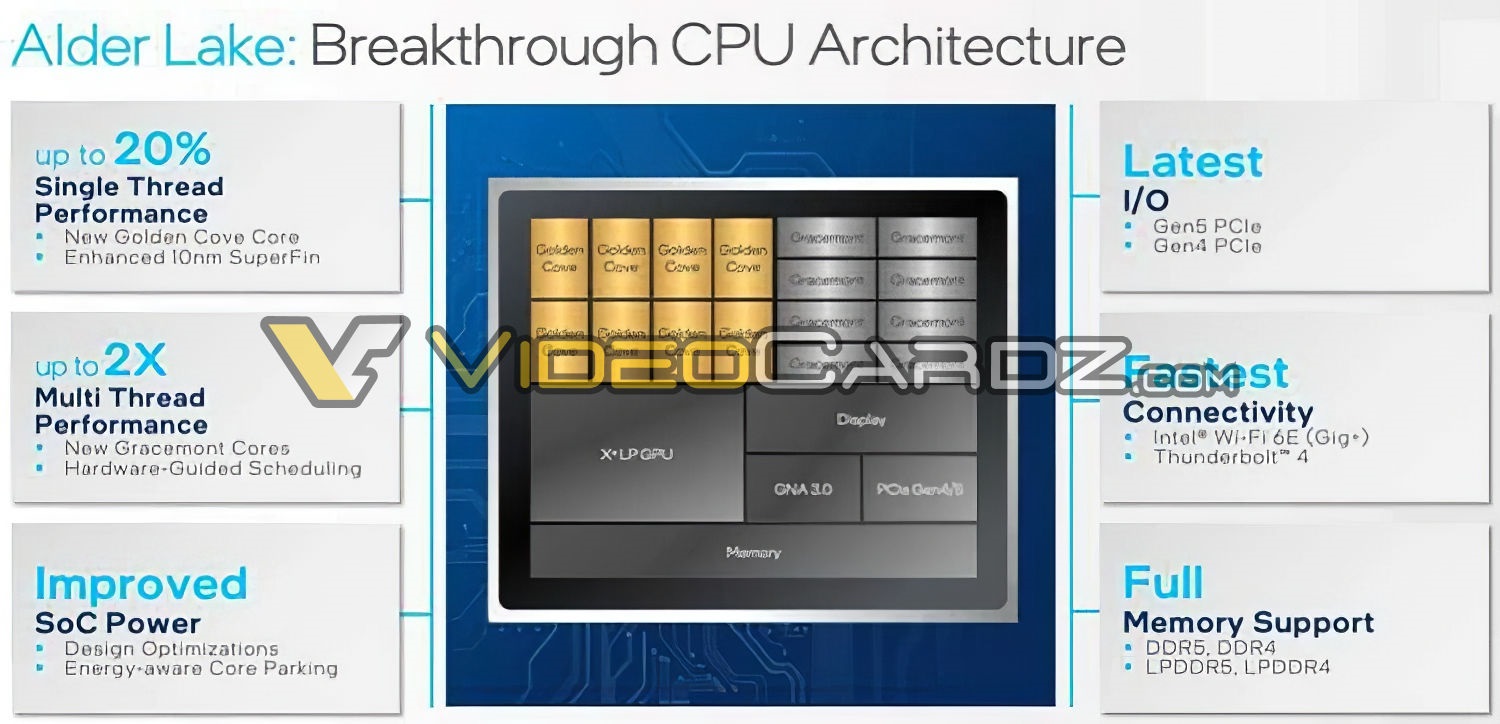 Intel at the top with hybrid design 16 cores / 24 threads reveals a design. American manufacturer, on the multi-core side twice as much performance promises. According to AMD multi-core performance Intel seems to want to get rid of this situation. However, this comparison also which processor family it is made with Unknown.
Intel Alder Lake series, Golden Cove and From the Gracemont cores occurs. Golden Cove beans performanceIs Gracemont cores productivity focused. Performance cores hyperthreading While productivity kernels do not have this support.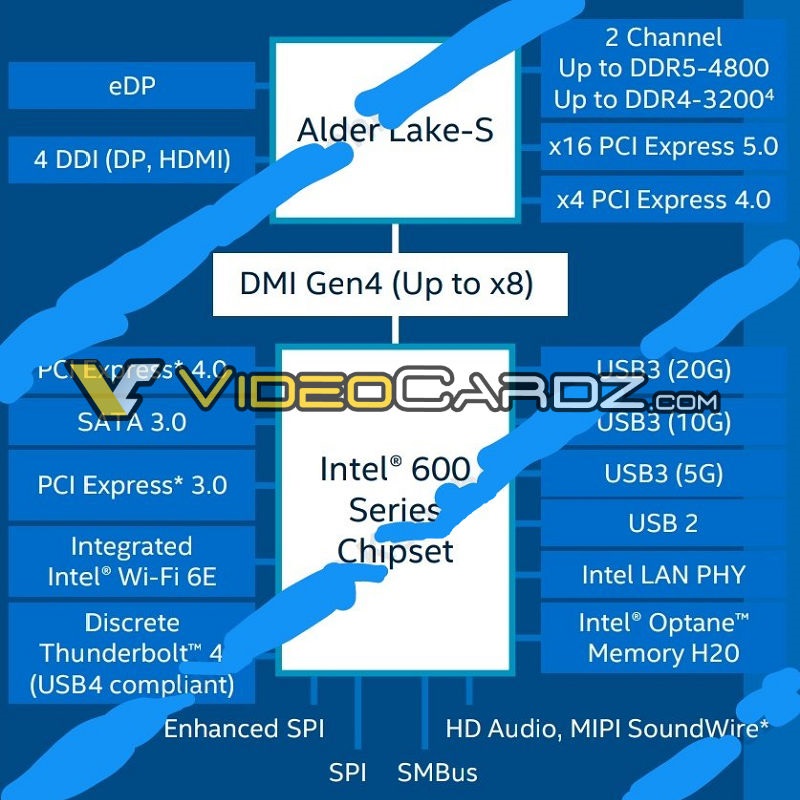 10 nm SuperFin One of the biggest innovations that come with the processors from the production DDR5 support. With 12th generation processors LGA 1700 soketine will pass Intel, DDR5 memories will also support. In addition, in terms of backward compatibility DDR4 support will continue as well. Except DDR5 PCIe 5.0 (16 lanes), Thunderbolt 4 and Wi-Fi 6E New features such as will also be supported.
One of the biggest innovations coming with the 12th generation Intel Alder Lake series 4th generation DMI. DMI, the name given to the bridge between motherboard and processor, data transfer rate It significantly affects. Thus, 20Gbps data transfer is also possible with USB-A.
The new processors that come with the LGA 1700 socket are compared to their counterparts. a larger sizehave a. In addition, with Intel's new processors will extend the socket life to three years estimated.
12th generation Intel Core processors or 6th generation AMD Ryzen processors excited you more?