11th generation Intel Core Rocket Lake-S processors announced
The long awaited Intel Rocket Lake-S processorswas showcased with the event held yesterday. The American manufacturer especially with the new series to game performance He states that they are focused. If at the top Able to reach 5.3 GHz with speed i9-11900K processor is included. Well, Rocket Lake-S desktop processors and their features what does it promise?
Up to 19 percent IPC increase
– Intel Intel X on integrated graphics unite Almost 50 percent performance increase with its architecture
– Enhanced overclocking performance and experience
Increased AI and deep learning performance with Intel® Deep Learning Boost and Vector Neural Network
Intel Rocket Lake-S processors and their features
11th generation Rocket Lake-S processors, to improved game performance and software optimizations focusing. A new core architecture (Cypress Cove), Up to 19 percent IPC increase promises. IPC as a processor's processing power per cycle we can explain. The increases experienced in this part, especially in the processors performance directly affects.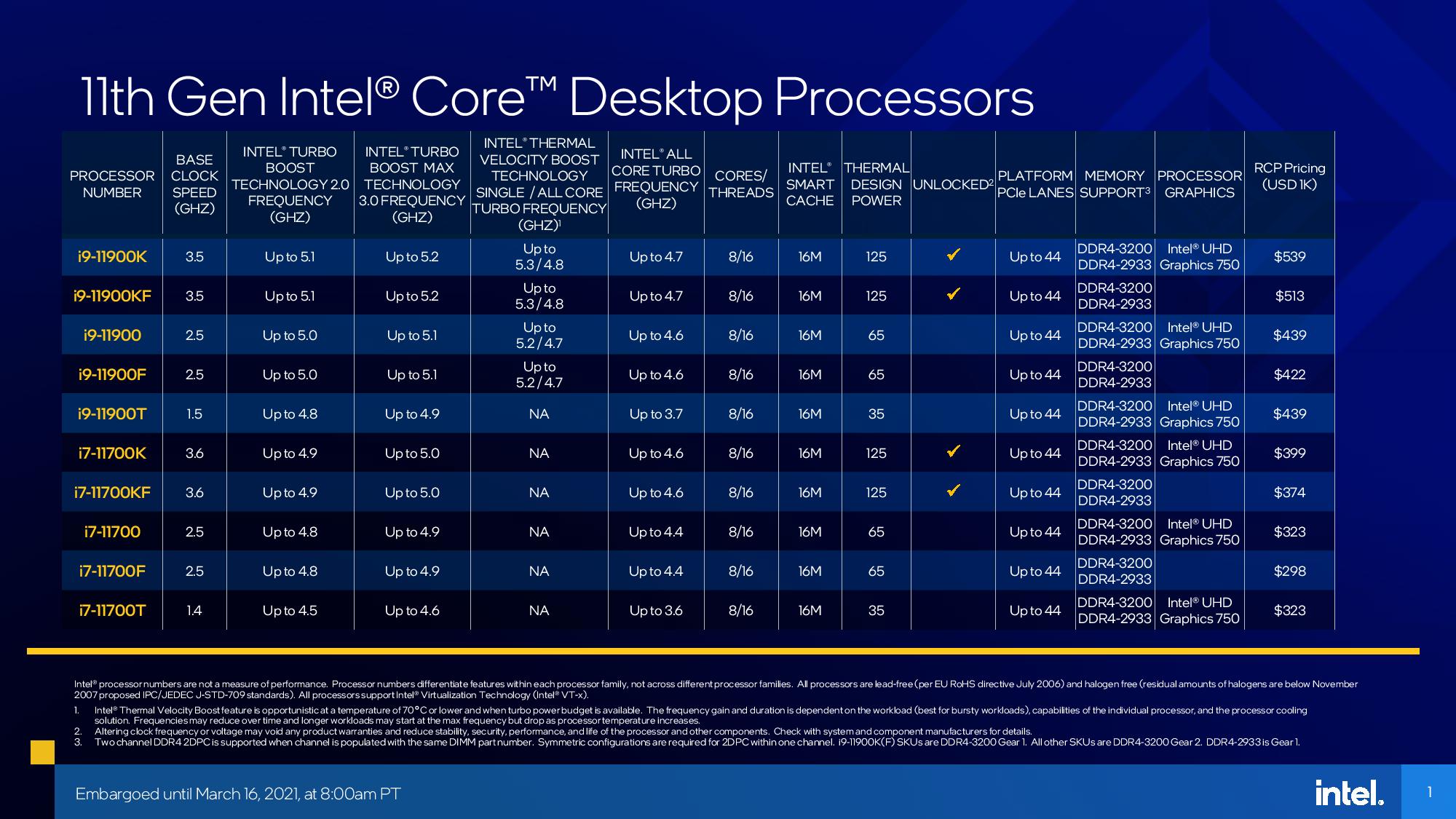 LGA 1200 socket Latest member Intel Core Rocket Lake-S processors, up to 20 lanes Support for PCIe 4.0 also have. DDR4-3200 MHz memory frequency naturally supporting processors come with a new integrated graphics unit. Intel Xe to architecture dayanan UHD Graphics 750, Close to 50 percent performance improvement promises.
Intel, especially i9-11900K promises an improved gaming performance. However, this processor compared to its counterpart in number of cores and threads suffered a decline. 8 cores / 16 threads the processor that comes with it, To 125W base TDP owner. Developed in addition to overclocking performance K processors have a flexible OC potential.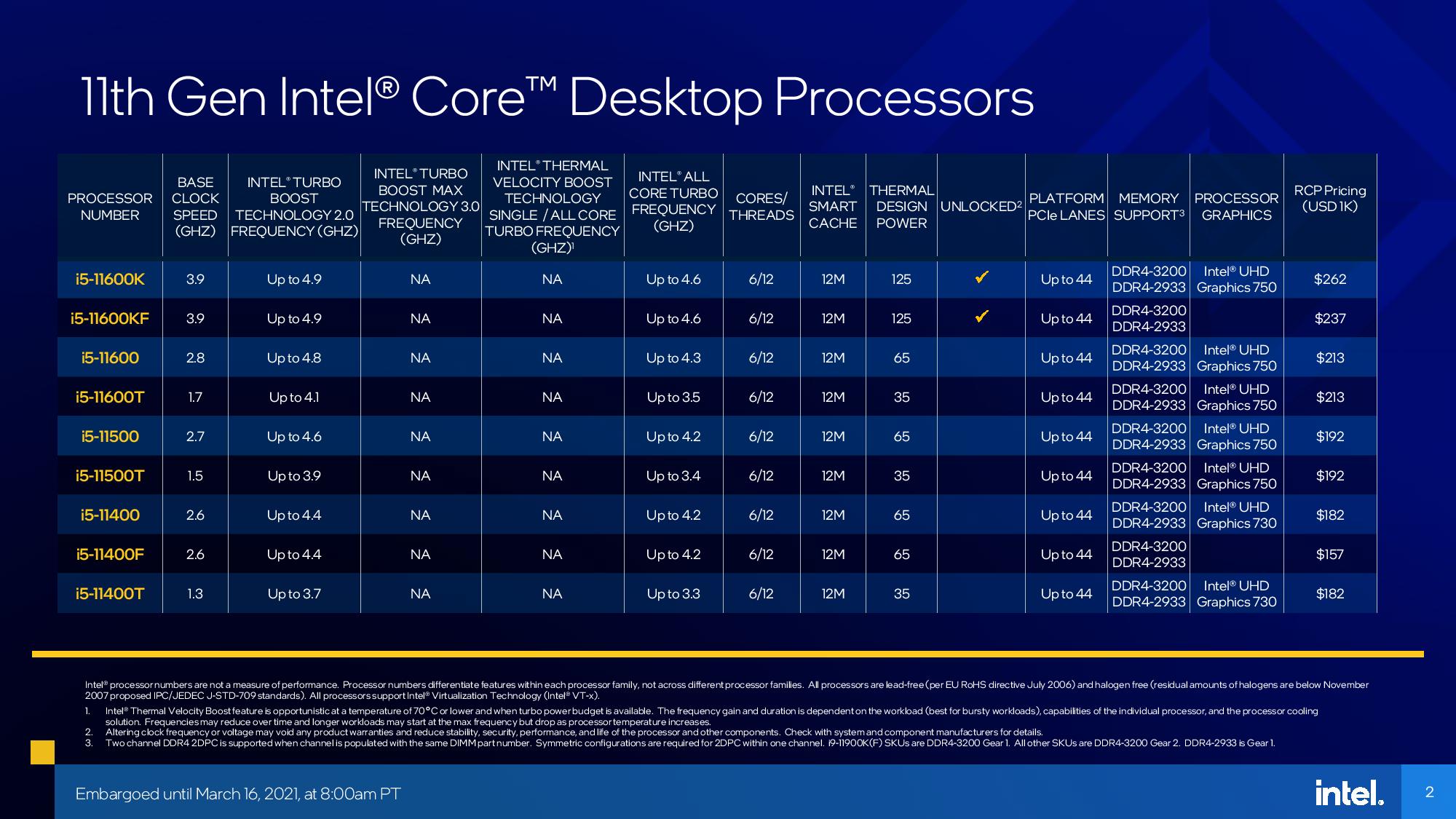 Many users complained for a long time motherboard problemis solved with this series. Developed for Intel Rocket Lake-S processors H570 and B560 series motherboards, overclocking on the memory side supports. With this feature, for middle and low level processors Z series motherboard requirement also disappears.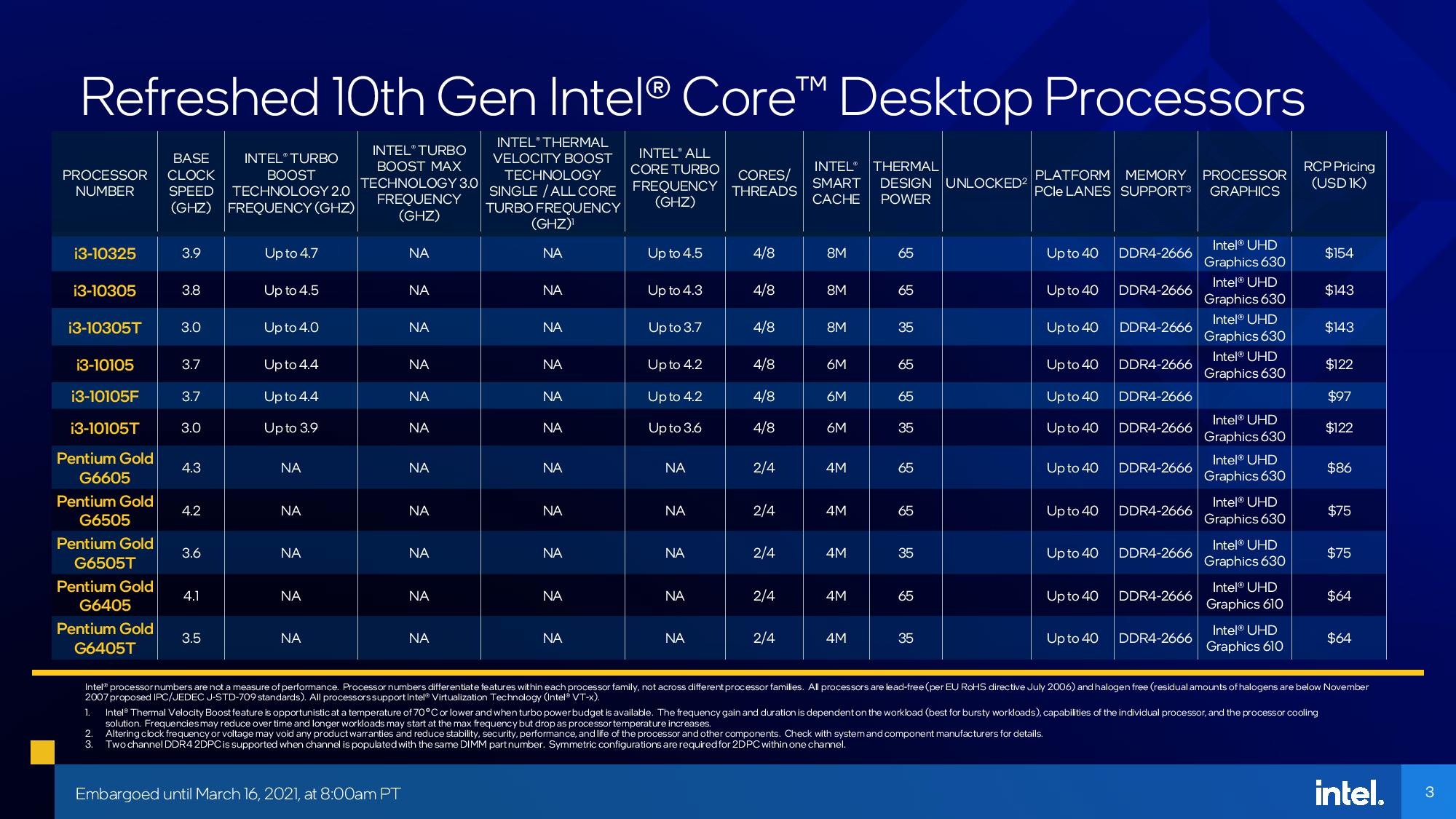 10bit AV1/12bit processors that provide direct support for highly efficient video codecs, built-in HDMI 2.0 support owner. New processors, Thunderbolt 4 and Wi-Fi 6E It supports up-to-date technologies such as.
Intel Rocket Lake-S processors and gaming performance
Your share in the desktop processor market losing the majority to AMD Intel, its main output 12th generation plans to do with. If the 11th generation more game oriented We stated that it was. Ryzen 9 5900X Compared to i9-11900K, Up to 11 percent better performance can offer. However, the most powerful processor in AMD's hand Ryzen 9 5950X It is useful to remind that it is.
Intel's gaming performance is for many closed to discussion a subject. However, with such a high price, the i9 series only 8 cores / 16 tracks is one of the issues that weakens Intel's hand against AMD.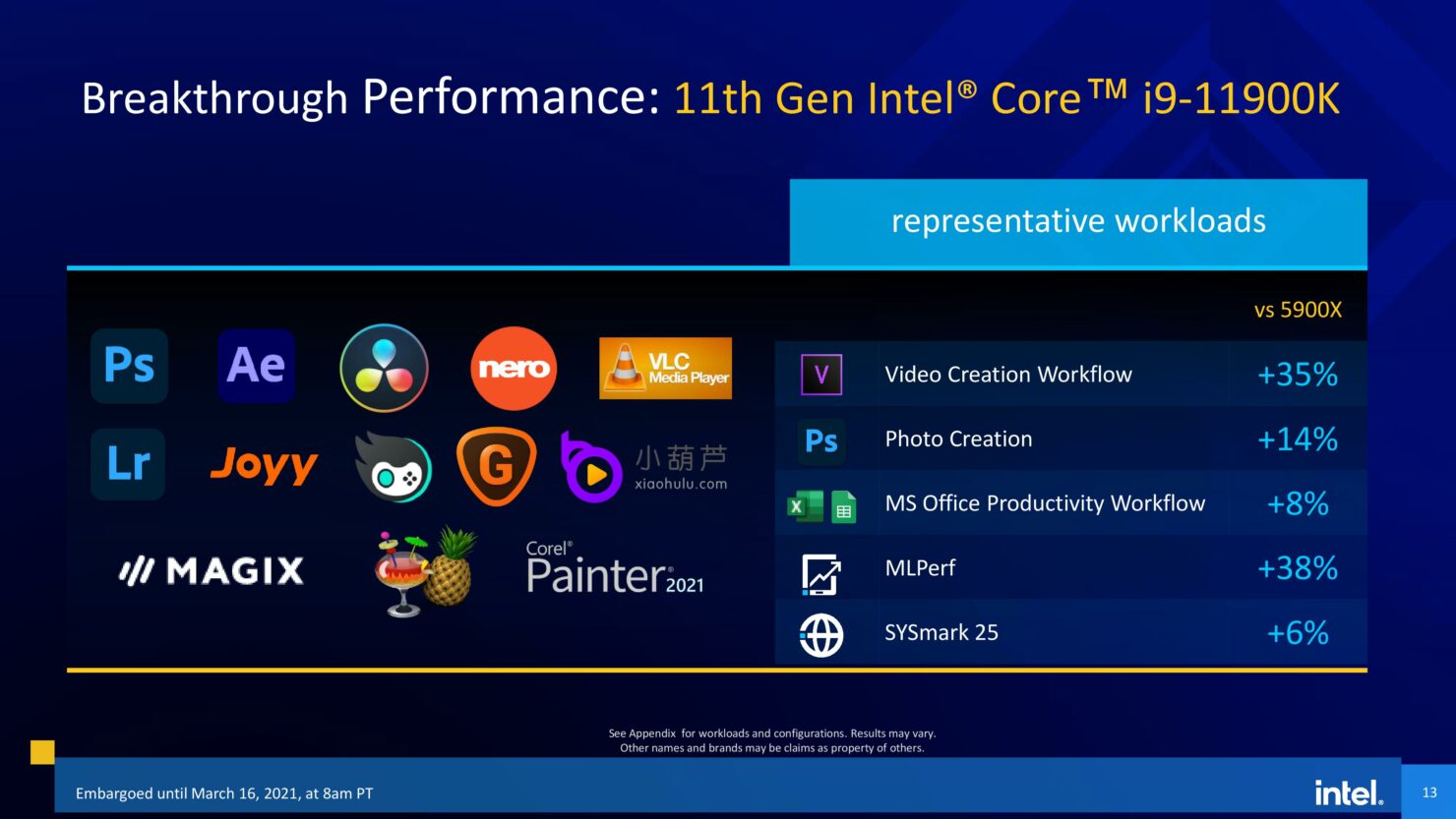 It's not just the game performance that increases with the new processors. With many software more optimized employee 11th generation Intel Core processors, in photo and video editing applications It offers huge performance gains.
What do you think of the new processors? Do not forget to state your opinions in the comments.